Trampoline Safety and Maintenance Tips
">
Its is very important to ensure that you and your children are safe while using the trampoline. Below is a list of some safety tips while trampolining.

Be sure to contact 0722724893 for all your trampoline repairs and purchase of trampoline accessories in Nairobi, Kenya.
Safety Tips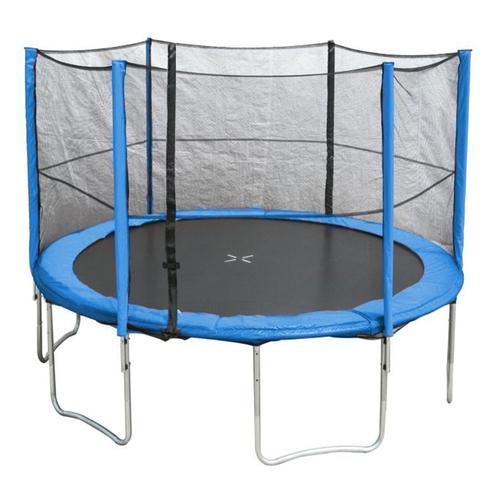 Keep the area around your trampoline clear from any foreign objects.
Inspect the trampoline before each use and replace any worn or missing parts. Also ensure parts are safe and securely attached.
Supervise children and inexperienced jumpers at all times, taking extra care with younger children.
Do not allow any activity under the trampoline. Keep children or pets from underneath the trampoline while someone is jumping.
Enter and exit safely through the Safety net opening using the ladder provided.
Bare feet are the best and safest way to jump on a trampoline mat as they provide grip and avoid slipping.
Jumping in the middle of the trampoline is the best and safest place to bounce.
Place your trampoline on a level surface and well lit area, to ensure a safe and secure bounce.
Ensure the trampoline is properly secure.
To ensure complete safety, particularly with little jumpers, ensure your safety net is used to help protect and avoid injury.
Always use safety padding on the frame to avoid injury.
Maintenance Tips
Trampoline Frame
We recommend a soft, level surface for trampoline positioning, such as a front or back lawn. Hard surfaces such as concrete or pavement are not recommended as they can increase pressure on the frame and cause damage.
Take note of the weight capacity levels on trampolines. Overextending these capacities can leave to damage.
When moving a trampoline, we recommend lifting the trampoline or using wheels. Do not drag the trampoline as this can cause bending and warping of the legs and joins.
Safety Pads
Safety Padding should be kept loose and clear above the springs. They should not be squashed or compromised in any way whilst the trampoline is in use, as this can cause ripping on the safety pads.
In extremely cold weather conditions when the trampoline isn't in use, remove your safety pads and store inside for winter, to avoid cracking and water damage.
Whilst our safety pads are UV protected, in long heat waves when trampoline is not in use it is recommended to remove safety pads to ensure longevity.
Mats & Springs
Before using, check the mats and springs, to ensure the trampoline is in good condition and clear from foreign objects.
Do not use your trampoline if springs are worn, missing or stretched in any way.
Safety Net
Ensure your Safety Net is in good condition before using the trampoline. There should be no sign of holes, tearing, fraying or loose stitching.
Ensure you're your trampoline is accessed via the safety net opening and that the opening is not stretched or compromised in any way.
When extreme weather conditions occur for long periods of time, remove your safety net and store securely, to ensure longevity.
Do not encourage jumpers to sit, stretch or consistently rebound off the safety net.
Accessories: Basketball Kit, Tents and Roofs
When not in use for long periods of time remove your accessories to keep it protected.
In extreme weather conditions particularly high winds remove your accessory from the trampoline and store inside.
Do not encourage jumpers to slam-dunk or hang from the basketball kit, to ensure safety from injury.
Before using your trampoline ensure that all accessories are securely attached to the trampoline.